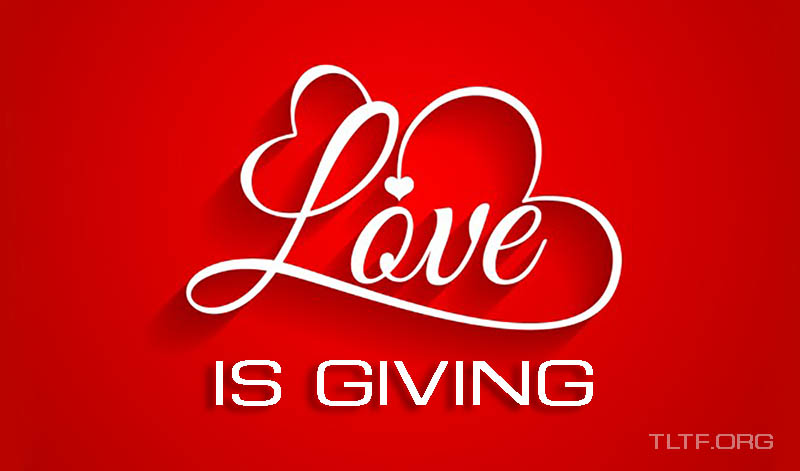 Given the state of our world, it is vital for each of us Bible believers to step back and look at what's going on from a spiritual perspective. First, you are BELOVED by your FATHER, who is the CREATOR. Second, you have the absolute guarantee of the GLORIOUS HOPE that our Lord Jesus Christ is coming back for us to usher us into a future beyond what we could ever imagine. Third, you are privileged to understand a lot of God's wonderful Word and have the freedom to share it with others. What opportunities we have as we live during this particular time in human history, rejoicing in God's goodness and fighting the good fight to make known His truth.
"God so loved that He gave His only begotten Son." Jesus had free will, and did not have to die for you and me, but he too so loved that he gave his most precious possession—his life. From this we see both our God and our Lord having practiced what they preach, if you will, each by giving the ultimate gift that cost them dearly. Furthermore, what they gave made possible the subsequent gift they have together given each of us – holy spirit, the divine nature of God.
That permanently resident nature of our Father is the power source that energizes our faith/trust in Him and our love for people. We manifest that divine love by giving of ourselves to others, even when it costs us something. LOVE is GIVING.
Godly giving takes many forms, such as sharing the Word, taking time to serve others, and praying for people. It also includes material giving, and that is the context of Malachi 3:10, the only verse in God's Word where He challenges anyone, in this case, His people Israel, to, "Prove me…" The Hebrew word means "to examine, to scrutinize, to test," as in determining the actual value of a precious metal.
Malachi 3:10-11
10 Bring all the tithes into the storehouse, that there may be meat in my house, and prove me now herewith, says the Lord of hosts, if I will not open you the windows of heaven, and pour you out a blessing, that there shall not be room enough to receive it. 11 And I will rebuke the devourer for your sakes, and he shall not destroy the fruits of your ground; neither shall your vine cast her fruit before the time in the field, says the Lord of hosts.
Surely the promises God expressed to Israel represent His heart in regard to how He will reciprocate to any of us Christians who so love that we give of our finances, etc. 2 Corinthians 8 & 9 are the only two chapters in Scripture written to Christians that address the topic of material giving (not tithing). How we handle our money – actually, the money God has given us to steward – is one area where we can see quite clearly how much we trust Him. In fact, 2 Corinthians 8:24 says that financial giving is "the proof of your love." Again, we see that LOVE is GIVING.
Did you know that money is such an important topic in the Bible that it is the main subject of nearly half the parables Jesus told? In addition, one out of every seven verses in the New Testament deals with this topic. The Bible offers nearly 500 verses about prayer, fewer than 500 about faith, and more than 2000 verses about money.
You are probably familiar with the biblical record of the "widow's mite" (Mark 12:41-44), and how Jesus spoke highly of her act of sacrificial giving. The word "sacrificial" means: "to surrender or give up, or permit injury or disadvantage to, for the sake of something else." By being faithful to generously share what God has given us to steward, He has proven to us that we cannot out-give Him.
If you are a regular TLTF contributor, THANK YOU!!! In the interest of "proving God" (and supporting the outreach of His Truth), why not prayerfully consider "pushing the envelope" a bit and increasing your gift in 2023. See what God does to prove Himself to you in this regard. If you do not consistently support our work financially, please consider giving a generous one-time year-end gift. In any case, PLEASE PRAY for our work to touch the hearts of many people, and for those who would love to share financially with us in response to the life-changing benefits they receive from our unique ministry.
As you know, Christian giving is to be in response to a blessing, and purposeful giving is to sow your financial seed on good ground, that is, with someone who is faithfully teaching the truth of God's Word in love. We believe that The Living Truth Fellowship is in that category.
And finally, please know that our hearts for you are as Paul said in Philippians 4:17, "Not because I desire a gift: but I desire fruit that may abound to your account." We wish we could adequately express how much each gift you give means to us, and how much we value each donor and pray for your prosperity and health. It is a joy to stand with you for our Lord and our God.
On behalf of our dedicated and diligent TLTF leadership we thank you for your stand with us, and for your love and support as we continue to do our utmost for His Highest.