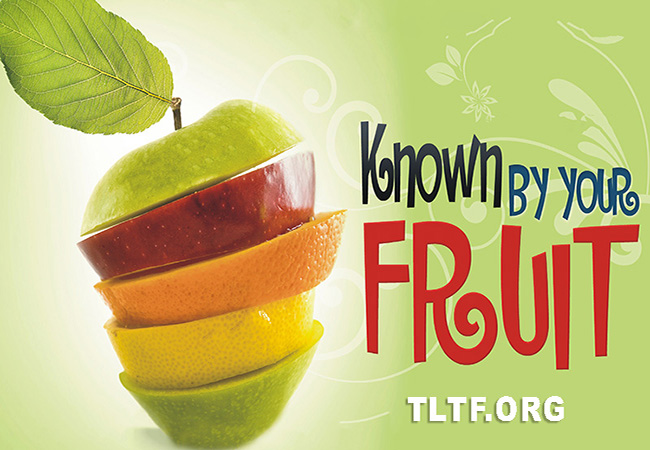 Generosity and giving was one of Jesus' favorite topics of discussion. Here are a few facts about his teachings on money:
• Sixteen of the thirty-one parables have a money or stewardship theme.
• One of every ten verses in the Gospels directly mentions money.
• Jesus refers directly to money in 288 verses.
• Jesus taught about money more often than he did "heaven" and "hell" combined.
Overall, the Bible contains 2,300 verses on money and only about 500 on faith. Why?
Money is the one material item in our lives that has the greatest potential to steal our worship away from God. This is exactly what Jesus stated when he gave the famous sermon on the mount.
Matthew 6:19-21
"Do not store up for yourselves treasures on the earth, where moth and rust consume, and where thieves break through and steal, but store up for yourselves treasures in heaven, where neither moth nor rust consumes, and where thieves do not break through nor steal, for where your treasure is, there will your heart be also."
The last line of this section … "where your treasure is, there will your heart be also" is the clincher. If we hold too tightly to money and the possessions it can bring, we risk investing our hearts in the wrong place and end up with misplaced loyalties. There is a fundamental connection between our spiritual lives and how we think about and handle money. In other words, the heart of the matter is a matter of the heart. Over and over again, our Lord comes back to motive, and he addresses it when he speaks of giving. The point is, we are to keep things in perspective, recognizing that everything we have comes from God and that He provides it for us with a purpose in mind.
Luke 16:13
"No servant is able to serve two lords, for either he will hate the one and love the other, or else he will be devoted to the one and think little of the other. You are not able to serve God and Wealth."
This truth is expressed in the following verse, which debunks today's independent, self-made-man mindset so prevalent in our western culture and orients us to our Heavenly Father as the source of all good things (Psalms 84:11).
1 Corinthians 4:7
"For who makes you different from anyone else? What do you have that you did not receive? And if you did receive it, why do you boast as though you did not?"
When it came time to put together the "money" to build the magnificent Temple in Jerusalem, 1 Chronicles 29 says that King David and the leaders of Israel "willingly" gave what would today be the equivalent of millions of dollars of their own gold and silver. David's ensuing words of praise to God are words we should remember and practice.
1 Chronicles 29:10-17
"Praise be to you, LORD, the God of our father Israel, from everlasting to everlasting. Yours, LORD, is the greatness and the power and the glory and the majesty and the splendor, for everything in heaven and earth is yours. Yours, LORD, is the kingdom; you are exalted as head over all. Wealth and honor come from you; you are the ruler of all things. In your hands are strength and power to exalt and give strength to all. Now, our God, we give you thanks, and praise your glorious name. But who am I, and who are my people, that we should be able to give as generously as this? Everything comes from you, and we have given you only what comes from your hand. We are foreigners and strangers in your sight, as were all our ancestors. Our days on earth are like a shadow, without hope. LORD our God, all this abundance that we have provided for building you a temple for your Holy Name comes from your hand, and all of it belongs to you. I know, my God, that you test the heart and are pleased with integrity. All these things I have given willingly and with honest intent. And now I have seen with joy how willingly your people who are here have given to you."
Our enthusiastic financial giving gratefully acknowledges God's ownership of all we have. Our cultural emphasis on immediate gratification tells us we must own something, we must own it now, and that we must borrow whatever is necessary in order to "own" the house, a car, and of course a 90″ television set. But of course, who really owns these things until we have completely paid for them – the bank does.
As per the above quote from King David, giving is also a form of worship, that is, paying honor and homage to God and our Lord Jesus. Giving shows your trust that God will "multiply the seed you have sown and increase the fruits of your righteousness, while you are enriched in everything for all liberality, which causes thanksgiving through us to God" (2 Corinthians 9:10-11).
God and the Lord long to bless each of us, both now and at the Judgment Seat of Christ, as per this verse: "Such trials show the proven character of your faith, which is much more valuable than gold—gold that is tested by fire, even though it is passing away – and will bring praise and glory and honor when Jesus Christ is revealed" (1 Peter 1:7).
As you may know, when it comes to financial giving, the biblical principle is that we believers are to "give in response to a blessing." If you have been touched by the work we are doing in TLTF, and if you believe in what we are doing, and would like to see others benefit from it, please partner with us financially.
We want our work to so touch your heart that you are very blessed to contribute to our cause. It is a privilege to give, and that is the attitude described in 2 Corinthians 8 and 9, as per the following excerpts.
"They gave as much as they were able, and even beyond their ability. Entirely on their own, they urgently pleaded with us for the privilege of sharing in this service to the Lord's people. And they exceeded our expectations: They gave themselves first of all to the Lord, and then by the will of God also to us…"
"For if the willingness is there, the gift is acceptable according to what one has, not according to what one does not have…"
"Show these men the proof of your love and the reason for our pride in you, so that the churches can see it…"
"Each of you should give what you have decided in your heart to give, not reluctantly or under compulsion, for God loves a cheerful giver. And God is able to bless you abundantly, so that in all things at all times, having all that you need, you will abound in every good work."
Ephesians 3:20
"Now to him who is able to do far more abundantly than all that we ask or think, according to the power at work in us."
God has the same desire to do this kind of thing in each aspect of your wonderful life.
Sharing of our material possessions is a very concrete way by which we can measure both our own commitment to God and the degree to which He blesses us materially. No matter the economic conditions, God challenges His people to "prove Him," so let's do just that, and watch Him make the financial water firm beneath our feet.
In Christ's love,