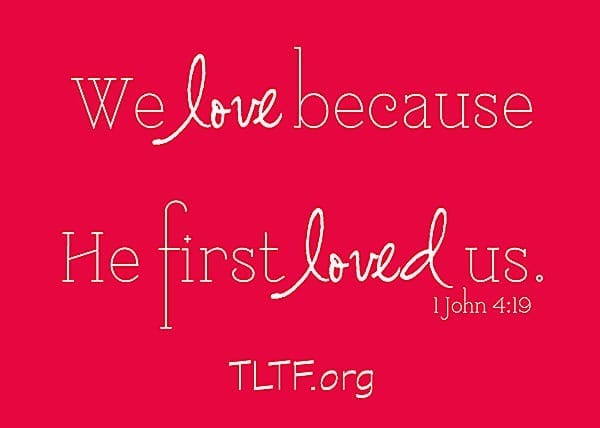 Back in the 1990s I amassed a collection of NO FEAR brand T-shirts. Here are some of the sayings on them:
You miss 100% of the shots you don't take.
Life is a contact sport.
You'll never steal second with your foot on first.
If you're not living on the edge, you're taking up too much space.
Nothing is more painful than regret.
I think each of those expresses the gist of a biblical principle.

Now it is already the second month of 2017. Time inexorably marches on—more and more quickly, it seems. The question is: How are we using the time we are being given? Today we live in what could be called a "post-Christian" culture. Our Adversary has successfully blinded most people to the truth of God's Word and so twisted their minds that they are groping their way through life with no standard for truth, calling light darkness and darkness light. Satan cannot obliterate God's Truth, but he is doing all he can to marginalize Christianity as anachronistic, passé, and irrelevant, while at the same time getting people to believe that Christians are foolish, ignorant, and (fill-in-the-blank)-phobic.

In such a predominantly godless culture, it is easy to be intimidated and afraid to share Jesus Christ with people, or to be lulled into complacency and lose the sense of urgency with which we should be living each day. This is especially true if we are isolated from other like-minded believers and not a vital part of an assembly of Christians with an enthusiastic sense of purpose.

Suppose tomorrow morning we overheard a loose-lipped angel say that Jesus is coming for us at midnight? Would that affect how we lived the last day of our lives on earth? I think so. Would we "sweat the small stuff"? No. Would we be BOLD in proclaiming the Good News of Jesus? Yes. Would we care what people thought of us for so doing? No. Hey, how do we know that Jesus is NOT going to gather us together at midnight? We don't, and therefore today, and every day, may bethe last day of your life and mine on earth. We had best be eagerly looking for opportunities to help people get closer to the Lord Jesus, don't you think?

Maybe you were part of the same denomination I was "back in the (W)(d)ay." If so, you certainly recall the excitement we shared about "moving the Word," reaching "new people" and seeing them turn on to Jesus and the Word of God. One reason we were so stimulated is that we constantly fellowshipped with other fired-up saints and fed off of one another's enthusiasm. Another significant factor was that we had both a biblical studies curriculum and a worldwide network of fellowships to plug them into. I, for one, miss those days, and the fulfillment I felt in being part of such a "joint task force." Maybe we won't see the kind of numbers we did back then, but we can still individually enjoy the adventure of "reasoning with people from the Scriptures." Furthermore, we now have a better curriculum for them—think One Day With The Creator, The End Times, and Jesus Christ: The Diameter of the Ages, as well as the treasure trove of teachings on our TLTF website.

Today we hear about "Extreme Sports." Well, how about a little Extreme Christianity? Here's the Dictionary.com definition of "extreme": "going to the utmost or very great lengths in action, habit, opinion." I'm thinking that because the Lord Jesus saved us to the uttermost (Heb. 7:25), we should follow him by giving our utmost for his highest.

Do you consider your life a great adventure? Are you alive with passion about being "on a mission from God"? Actually, God is on a "treasure hunt." He is looking for buried treasure, that is, those people who really want to know Him. You are most likely not the last person on your block who wants the Truth. There have to be lots of people on the planet who will believe the Truth if it is set before them, and we are His "scouts," sent out to find those folks. Remember what it was like when you "unearthed" a hungry soul and saw him ravenously ingest the Truth?

Some time ago we had our quarterly TLTF Elders' Webex, and somehow we got on the topic of doing things like praying for people in public, as well as speaking the Word boldly to folks we don't know. If you are feeling bored or complacent these days, why not put some spice in your life? Stare down your fear and get in the action—however that looks for you. Back in the day I used to say that even if you were confined to an iron lung, you could still spread the Word by randomly dialing numbers from the phone book and sharing your faith. Hey, you could do that now, even if you are not in an iron lung.

Then, if you really want to live on the edge, you could work up the courage to go door-to-door witnessing—not by yourself, dripping with diamonds, at 3 a.m. in a gang-infested inner city housing development, but with a partner on a Saturday afternoon in a nice section of town. We used to do that quite often, and it was a wonderful way to overcome fear. Furthermore, we learned how to share the Word, we touched many lives, and we often got free food.

Ever since we started TLTF in 2010, I have prayed that God would open the doors for us to reach everyone on earth who He knows would love the awesome truth He has so graciously dropped in our laps. Surely that is His will also. Of course, as per the following most pertinent verses, that requires a few folks speaking the truth in love.

Colossians 4:2-6
2 Devote yourselves to prayer, being watchful and thankful. 3 And pray for us, too, that God may open a door for our message, so that we may proclaim THE SECRET OF CHRIST, for which I am in chains. 4 Pray that I may proclaim it clearly, as I should. 5 Be wise in the way you act toward outsiders; make the most of every opportunity. 6 Let your conversation be always full of grace, seasoned with salt, so that you may know how to answer everyone.

Because there is such a miniscule percentage of Christians who have ever been taught "the Secret of God," I never want to take for granted the privilege we have to know that phenomenal truth that is revealed most clearly in Ephesians—that glorious truth that had Satan known, he never would have crucified Jesus! And then to toss in the rest of the truth in Romans through Thessalonians—Omigosh! We gotta tell someone this wonderful news! As we go forth with the intention to do so, God will lead us to those who will find our message "sweet."

2 Corinthians 2:14-17
14 But thanks be to God, who always leads us in triumph in Christ, and manifests through us the sweet aroma of the knowledge of Him in every place. 15 For we are a fragrance of Christ to God among those who are being saved and among those who are perishing; 16 to the one an aroma from death to death, to the other an aroma from life to life. And who is adequate for these things? 17 For we are not like many, peddling the word of God, but as from sincerity, but as from God, we speak in Christ in the sight of God.

So how do we get people's attention? First, we love them, and we try to find out what they need and meet that need, like Jesus did. Yes, his healings and miracles played a big role in arresting people's hearts, but hey, we can do the works that he did. In regard to talking with strangers, I used to think of myself as "Everybody's pal," that is, I reminded myself that I have the potential to love each person with the love of God, and when I do, they will probably like me and want to talk with me. And boy, do I have something to tell them! I often used humor to break the ice, but a smile is a good start. Yikes—I just realized that most of the verbs in this paragraph are in the past tense. I can do the same thing now.

But the biggest key to GLOWING so much that people can't help but notice your light is to stay plugged into Jesus Christ in an intimate and personal relationship. He will build his heart into yours, and you will salivate to tell others about how wonderful he is. Let's consider the following verses in light of our goal to stand out amidst the crowd of humanity.

Exodus 33:15-16
15 Then Moses said to him, "If your Presence does not go with us, do not send us up from here. 16 How will anyone know that you are pleased with me and with your people unless you go with us? What else will distinguish me and your people from all the other people on the face of the earth?"

Good question. Actually, THE question, in this context. When you got born again, you still looked the same outwardly. Had we each turned plaid at our new birth, that would make it easy to find other Christians, wouldn't it? But it would ruin the element of surprise in "sneaking up" on some pagan at a bus stop. "Look out! There's a plaid Christian!" The more time we spend in the presence of God and Christ, the more "distinguished" we are among mankind.

How exciting is it to be in the right place at the right time (a kairos moment) and keep a "godly appointment" with someone searching for Truth? That's what makes life exhilarating. In Acts 3 we see that because Peter and John were spiritually alert and focused on their primary purpose in life, they were able to keep the "godly appointment" that the Lord had set up for them, and the results were extravagant. Not only did a human being who was crippled from his birth get instantly healed, but also the repercussions of that miracle led to the conversion of about 5000 people! When they were "called on the carpet" by the religious leaders who opposed them, the key to their contagious Christianity became clear: they had been with Jesus.

Acts 4:8-14
8 Then Peter, filled with the Holy Spirit, said to them: "Rulers and elders of the people! 9 If we are being called to account today for an act of kindness shown to a man who was lame and are being asked how he was healed, 10 then know this, you and all the people of Israel: It is by the name of Jesus Christ of Nazareth, whom you crucified but whom God raised from the dead, that this man stands before you healed. 11 Jesus is " 'the stone you builders rejected, which has become the cornerstone.' 12 Salvation is found in no one else, for there is no other name under heaven given to mankind by which we must be saved." 13 When they saw the courage [BOLDNESS] of Peter and John and realized that they were unschooled, ordinary men, they were astonished and they took note that these men had been with Jesus. 14 But since they could see the man who had been healed standing there with them, there was nothing they could say.

Scripture is loaded with such godly appointments, and we can add to the list. One of the best is Jesus' famous encounter with the woman at the "Well, good morning, ma'am," and what happened as a result of his interaction with her.

John 4:39-42
39 Many of the Samaritans from that town believed in him because of the woman's testimony, "He told me everything I ever did." 40 So when the Samaritans came to him, they urged him to stay with them, and he stayed two days. 41 And because of his words many more became believers. 42 They said to the woman, "We no longer believe just because of what you said; now we have heard for ourselves, and we know that this man really is the Savior of the world."

The more "feverish" we are about the Lord Jesus, the more contagious is our faith. God says that you and I are "Living Epistles," so let's go be someone's Valentine.