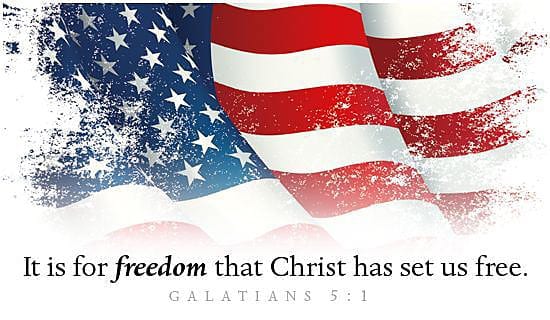 Although I wish I could see you face to face, it is a joy to once again greet you via this amazing electronic medium, and I hope that you are electrified by what you read. I am very excited about writing it, and I pray that the Lord Jesus ministers to you through what I am inspired to share with you.
First, Elizabeth and I THANK YOU for your prayers for us as together we follow the Lord Jesus to victory through our present trial. Each day we expect to see his mighty hand of love and deliverance, and he continues to confirm his presence with us, and his provision for us. A blood draw on 6/12, my first since I was diagnosed, showed my RBC count, hemoglobin, and platelets to be very low. We did another blood draw 6/26, and Cha-ching! Each count had gone up significantly! That's a combination of the Lord at work, my speaking life to my body, and my two dear lady doctors giving me the right herbal goodies and telling me the right foods to eat. I feel fine other than tiring more easily than usual. My normal coiled steel weight of 170 has gone from a low of 146 to 153+ and will continue to go up as I stay on this protocol. The plan is to do another bone marrow biopsy around mid-to-late August, as that is the only medical way to determine that the Lord and I have repelled the intruder. Please pray for the healthy cells in my bone marrow to go wild and crush the rogue cells. The Lord Jesus paid the price so I can now manifest his healing power.
In the USA, July 4 marks the celebration of our national Independence Day, when in 1776 we threw off the shackles of tyranny and charted a new course for our country. As such, we not only achieved FREEDOM FROM bondage, we also achieved FREEDOM UNTO a new and better way of life. The corresponding biblical principle relevant to each of us as Christians can be summed up as "Grace unto works," and the following verses succinctly capture this great truth:
Titus 2:11-14 (KJV)
11 For the grace of God that bringeth salvation hath appeared to all men,
12 Teaching us that, denying ungodliness and worldly lusts, we should live soberly, righteously, and godly, in this present world; 13 Looking for that blessed hope, and the glorious appearing of the great God and our Saviour Jesus Christ; 14 Who gave himself for us, that he might redeem us FROM all iniquity, and purify UNTO himself a peculiar people, zealous of good works.
Think what it must have been like for a POW who had spent years locked in a tiny cell when a liberator finally opened the cell door. He was FREE TO GO—and go and go! But if the greatest vision he had for his life was to lean against the outside of the cell that had restricted him, he would squander his newfound freedom. Likewise, we as Christians must know who has set us free and what he wants us to do with our liberty, if we so choose. Some of the first words that Jesus, the Messiah, spoke to Israel are pertinent to us also:
Luke 4:18-19
18 "The Spirit of the Lord is upon Me, Because He has anointed Me To preach the gospel to the poor; He has sent Me to heal the brokenhearted, To proclaim liberty to the captives And recovery of sight to the blind, To set at liberty those who are oppressed; 19 To proclaim the acceptable year of the Lord."
What is freedom, or liberty? Here are a couple of dictionary definitions: "exemption from control; the power to determine one's thoughts, words, and actions."

In light of the Church Epistles that the Lord Jesus gave to Paul, we now know that what controlled us was sin, which nature we inherited from Adam. We know also that the new nature we received as a gift from "the Last Adam" gives us the power to choose to subjugate the old nature and walk in newness of life. The following verses delineate the two contrasting laws in play:
Romans 8:1-2 (NKJ)
1 There is therefore now no condemnation to those who are in Christ Jesus, who do not walk according to the flesh, but according to the [s]pirit. 2 For the law of the [s]pirit of life in Christ Jesus has made me free from the law of sin and death.
A law sets the limits of freedom, as in: SPEED LIMIT 55 (Arrgh!). Prior to our new birth, the law of sin and death totally enslaved us and limited us, and now the same sin nature tries to put us back in that bondage. That's why we must saturate our hearts with the glorious truth of WHO WE ARE IN CHRIST because of his "spirit of life" within us, for that is what sets us free moment by moment. Under the law of the spirit of life in Christ Jesus, there is NO SPEED LIMIT.

I once saw a plaque that read: Discipline is the key to freedom. At first glance it seemed incongruous, but when I thought about it I understood that my walking in the steps of Christ as his disciple is what makes me free. I can refuse to allow anything in my sin nature to stop me from excelling in the abilities Christ gave me. An analogy that helps me grasp this is that of comparing the efficiency of a locomotive on its seemingly restrictive tracks with its efficiency on, say, the open prairie—now that's freedom! Not exactly, because when the locomotive "disciplines" itself to stay on the tracks, it realizes its awesome potential, but when it abandons the constraints designed to maximize its inherent capacity, it flounders.

Likewise, the love of Christ "constrains us" (2 Cor. 5:14-15) not to live for ourselves, but for him who loved us and died for us. When we do, we are free to develop our limitless potential. One key to doing so is to rivet the eyes of our heart upon our precious Lord Jesus Christ.
2 Corinthians 3:17-18
17 Now the Lord is the Spirit; and where the [s]pirit of the Lord is, there is liberty. 18 But we all, with unveiled face, beholding as in a mirror the glory of the Lord, are being transformed into the same image from glory to glory, just as by the [s]pirit of the Lord.
Gazing expectantly on the face of Christ means that we consistently delve into the written Word of God, of which Jesus is the main subject. Not only do we read it, we hide it in our hearts and act accordingly in service to our Lord.
James 1:22-25 (NKJ)
22 But be doers of the word, and not hearers only, deceiving yourselves. 23 For if anyone is a hearer of the word and not a doer, he is like a man observing his natural face in a mirror; 24 for he observes himself, goes away, and immediately forgets what kind of man he was. 25 But he who looks into the perfect law of liberty and continues in it, and is not a forgetful hearer but a doer of the work, this one will be blessed in what he does.
It is interesting that James 2:12 also speaks about this "law of liberty": "So speak and so do as those who will be judged by the law of liberty." I see that as meaning we will each be judged according to what we did with the many opportunities presented to us. Jesus may ask us something like: "What'd ya do with whatcha knew."
If you grew up attending a Protestant or Roman Catholic Church, you're probably familiar with "the Church Calendar," which notes such days as Christmas, Good Friday, Easter, Pentecost, etc. I think we should add "Inter-dependence Day," and celebrate it on each day of the year. How so? Because as members of the Body of Christ, we are called to both excel individually and to lean on our brothers and sisters for help.
Galatians 6:1-5 (KJV)
1 Brethren, if a man be overtaken in a fault, ye which are spiritual, restore such an one in the spirit of meekness; considering thyself, lest thou also be tempted. 2 Bear ye one another's burdens [baros], and so fulfil the law of Christ. 3 For if a man think himself to be something, when he is nothing, he deceiveth himself. 4 But let every man prove his own work, and then shall he have rejoicing in himself alone, and not in another. 5 For every man shall bear his own burden [phortion].
Note the two different Greek words translated "burden." In verse 2, baros means "a weight that can be relieved or transferred." In verse 5, phortion means "a weight that has to be borne." It is as I prove my own work and bear my own burden that I am best able to help bear someone else's burden, and the more I do the former, the more I will desire to do the latter.
Ever heard the basketball-related saying, "You miss 100% of the shots you don't take"? First of all, it's true. But when the game is on the line, and someone needs to step up and take the deciding shot, only those who have disciplined themselves to excel, those who have "exercised themselves unto [hardwood] godliness," will boldly declare, "Give me the ball; I'll make the shot." That is exactly what Jesus Christ said when the eternal contest was on the line:
John 12:24-27 (NKJ)
24 "Most assuredly, I say to you, unless a grain of wheat falls into the ground and dies, it remains alone; but if it dies, it produces much grain. 25 He who loves his life will lose it, and he who hates his life in this world will keep it for eternal life. 26 If anyone serves Me, let him follow Me; and where I am, there My servant will be also. If anyone serves Me, him My Father will honor. 27 Now My soul is troubled, and what shall I say? 'Father, save Me from this hour'? But for this purpose I came to this hour."
Jesus knew that God had no substitute for him. He knew that throughout his life he had prepared his heart for that crucial moment, when it was all up to him to take, and make, the game winning shot for mankind—and he did! Praise his wonderful Name!
In my 50 years of playing basketball, I saw players with great ability stifled by coaches who would too quickly take them out of the game if they made a mistake. They became tentative, fearful, and tried harder not to make a mistake than they did to score. I also saw players of lesser ability blossom and excel, simply because the coach convinced them that he believed in them and wanted them to be aggressive, innovative, and take some chances—and that he wouldn't take them out of the game if they made a few mistakes.
You and I are "born again of incorruptible seed." Our salvation is permanent. Not even God can take you out of the game, which of course He doesn't want to do anyway. So use your limitless freedom to exercise your limitless abilities. Be all you can be. Do all you can do. Stand fast in the liberty wherewith Christ has made you free.