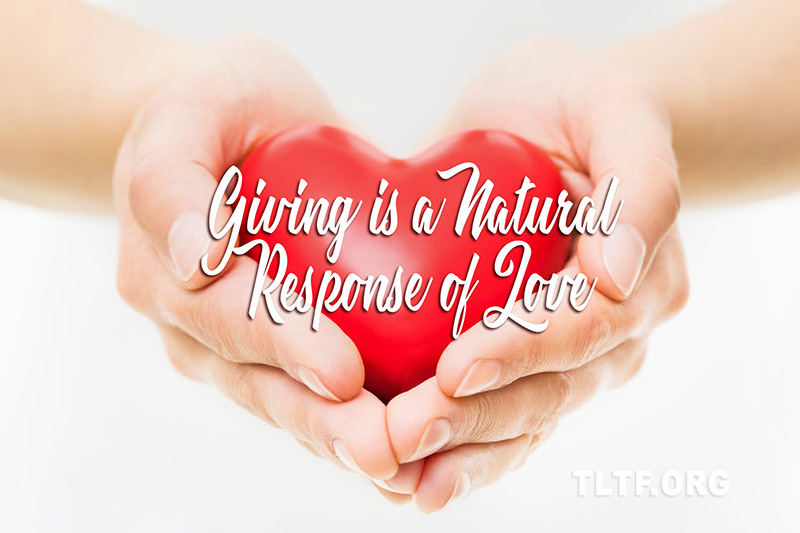 Almost one year ago we lost our TLTF Founder, John Lynn. His death was a tremendous blow to all of us who knew and loved him for many years. No one can ever replace his unique ministry in the body of Christ. He was truly "one of a kind" in the way he gave his extraordinary life to anyone and everyone in his path. May we all keep this in mind as we each carry out our individual tasks in service to the Lord Jesus.
Following John's death, TLTF experienced a precipitous decline in financial gifts to the ministry. Literally, within days, large numbers of folks simply stopped giving. Maybe some thought it was always about supporting John and now that he had died, there was no more reason to give to TLTF? But, I assure you, John never saw the ministry as simply his personal teaching platform. He invested everything into this ministry with a view of it reaching millions and carrying on for generations to come; and we, the leadership of TLTF have the same vision.
Currently, TLTF continues to produce and offer a tremendous amount of material for FREE to anyone seeking to know the Bible, God and His Son Jesus Christ. We have published books, booklets, classes, seminars, audio and video teachings, articles and a monthly newsletter. On top of that, we offer live weekly online fellowships easily available to anyone through our website. We do all this with only two paid ministry employees and a few volunteers. Quite a feat in any ministry or business.
Generosity and giving was one of Jesus' favorite topics of discussion. Here are a few facts about his teachings on money:
Sixteen of the thirty-one parables have a money or stewardship theme
One of every ten verses in the Gospels directly mentions money
Jesus refers directly to money in 288 verses
Jesus taught about money more often than he did "heaven" and "hell" COMBINED.
Overall, the Bible contains 2,300 verses on money and only about 500 on faith. Why?
Money is the one material item in our lives that has the greatest potential to steal our worship away from God. This is exactly what Jesus stated when he gave the famous sermon on the mount.
Matthew 6:19 – 21
"Do not store up for yourselves treasures on the earth, where moth and rust consume, and where thieves break through and steal, but store up for yourselves treasures in heaven, where neither moth nor rust consumes, and where thieves do not break through nor steal, for where your treasure is, there will your heart be also."
The proverbial "clincher" is the last line of this section … "where your treasure is, there will your heart be also." If we hold too tightly to money and the possessions it can bring, we risk investing our hearts in the wrong place and end up with misplaced loyalties. There is a fundamental connection between our spiritual lives and how we think about and handle money. In other words, the heart of the matter is a matter of the heart. Over and over again, our Lord comes back to motive, and he addresses it when he speaks of giving. The point is, we are to keep things in perspective, recognizing that everything we have comes from God and that He provides it for us with a purpose in mind.

Luke 16:13
"No servant is able to serve two lords, for either he will hate the one and love the other, or else he will be devoted to the one and think little of the other. You are not able to serve God and Wealth."

If this ministry has helped you and you believe in what it does, please know that we sincerely appreciate your generosity in giving to support our ongoing mission which is "To provide accurate biblical teaching so as to make known the Lord Jesus Christ, the Living Truth, and thus facilitate a worldwide community of mature Christians committed to following him by living the truth of God's Word and sharing it with others."