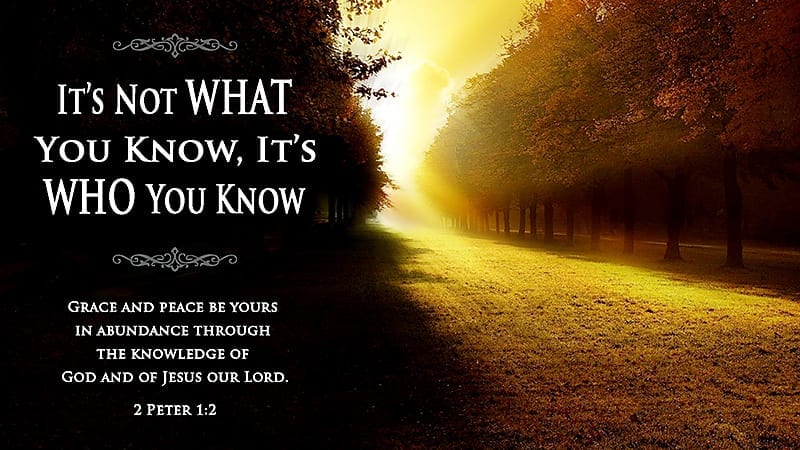 I had written another letter for this month's FOD about "Corporatism" in the Church, but "upon further review" I decided that I should just share my heart with you, so I got quiet and began to jot down thoughts that came to me, which you will now read herein. If I were going to put a title on this, it would be, It's Not What You Know, It's Who You Know.
As you know if you read this communiqué each month, I was diagnosed with bone cancer five months ago. Not to worry, Jesus is on it and, by his love, grace, and mercy I will be even healthier than I was before. Although that diagnosis is absolutely surreal to me, I have since been assessing my life, as well as my relationship with the Lord, and with those close to me.
I had never even seen a surfboard when, right after graduating from college, I arrived in Hawaii for my 21st "endless summer," and during only eleven idyllic weeks of non-stop surfing, I didn't become good enough to totally "shoot the curl" on big waves. But that's kind of how it feels to me now, like I am peacefully focused en route through a tunnel, with a lot of commotion around me, expecting to shoot out on the other side with great exhilaration.
One of my goals in this process is to grow closer to the Lord, and, as per 2 Corinthians 1:3-6, to help others going through similar trials by sharing with them what I learn. Of late, a number of people have spoken into my life and echoed the thought that this is a time when I am being forced to slow down and that I should take advantage of that rather than view it as something negative. Although some lame part of me resists that idea, I know it is right. If you know me, you know that for more than four decades I've been driven to "high speed" ministry, doing my best to touch as many people as possible with God's truth and love. I guess you could say that my motto has been like what the Word says about some lepers Jesus ministered to (Luke 17:14), "as they went, they were healed."
Since 1987, when I decided to keep going after a ministry to which I had given 20 years dispatched me, I have found myself to be a focal person amidst thousands of dear brethren, many of whom have had no local spiritual leadership or counsel, and thus have reached out to me for many reasons. Furthermore, hundreds of them around the country have become close personal friends whom I love to be with. The downside is that I have not always properly balanced "the work of the ministry," my quiet time with the Lord, and the care of my wife. Now, being unable to roam the country with my omnipresent coffee can, or to spend my usual 20 hours a week this Fall on my SAT Prep class, I am determined to prioritize my time with the Lord and with Elizabeth, and to get well. I can still use the remainder of it to do what I can in ministry, which I trust will be significant.
We now need to eat organic food, and I never realized how much time it takes to find it, buy it, prepare it, and clean up afterward. Growing up with a wonderful mom whose cooking was legendary, I always assumed that it was my entering the dining room that caused food to appear on my plate. I've spent more time in the kitchen during the past five months than in 70 years of my life, and one thing I've learned is that you can be "seriously killed" in there. With having to care for me, and to care for her mother, who is nearby in an assisted living facility, Elizabeth has a lot to do, and I want to help her all I can, plus that way we get to spend time together. She is a "deep well," I owe her a great deal, and I want to plumb the depths of her beautiful heart, so that I can love both her and others more effectually.
As you know, the quality of every human relationship we have is directly proportional to, and illustrative of, the quality of our relationship with God and Jesus Christ. Along the lines of who you know, not what you know, three sections of Scripture came to my mind.
Psalm 46:10a (NKJ)
Be still, and know that I am God…
John 17:3 (NKJ)
"And this is eternal life, that they may know You, the only true God, and Jesus Christ whom You have sent."
Philippians 3:8-11 (KJV)
8 Yea doubtless, and I count all things but loss for the excellency of the knowledge of Christ Jesus my Lord: for whom I have suffered the loss of all things, and do count them but dung, that I may win Christ, 9 And be found in him, not having mine own righteousness, which is of the law, but that which is through the faith of Christ, the righteousness which is of God by faith: 10 That I may know him, and the power of his resurrection, and the fellowship of his sufferings, being made conformable unto his death; 11 If by any means I might attain unto the resurrection [out from among] the dead.
For the record, Philippians 3:11 has nothing to do with a physical resurrection, for that would make no sense, either in the immediate context or in the whole scope of Scripture. Rather, as per verse 10, it refers to the spiritual growth we experience when we "die" to our self-will and instead do the will of God. It is as if the Lord resurrects us on the other side of those difficult choices and shows us how right they were. That is how we grow in faith (cp. 2 Cor. 4:10-11 to see the same truth).
The more you know someone who is godly, the more you trust him/her. Thus it is clear that the deeper my intimacy with my God and my Lord, the more my faith in them will grow. In regard to my current challenge, Elizabeth told me recently, "Don't worry about your faith; just hold fast to this thought: THIS HEALING IS MINE! Immediately my mind went to my college basketball days, when that is exactly how I thought about, and acted toward, every loose ball, doing whatever it took to pounce on it. I continue to expect the manifestation of the healing I know our Lord Jesus made available to me by his stripes.
You have no doubt noticed that the world is blowing up all around us, but the good news is that the darker it is, the brighter a light shines. The bottom line of our trust in our GREAT BIG WONDERFUL GOD is expressed in one of my favorite verses:
Psalm 103:11 (HCSB)
For as high as the heavens are above the earth, so great is His faithful love toward those who fear Him.
Given the astronomical number of galaxies, light years, etc. that we today know about, I'd say it is clear that God's burning love for us is incomprehensible. The more we grasp how much He loves us, the easier it is for us to love one another. By the grace of God (He knows I need a lot of help), one of the greatest joys of my life is the brethren in Christ with whom I am extremely close, and whom I would trust with my heart. I encourage you to build that kind of relationship with at least one person, and then with another, and so on.